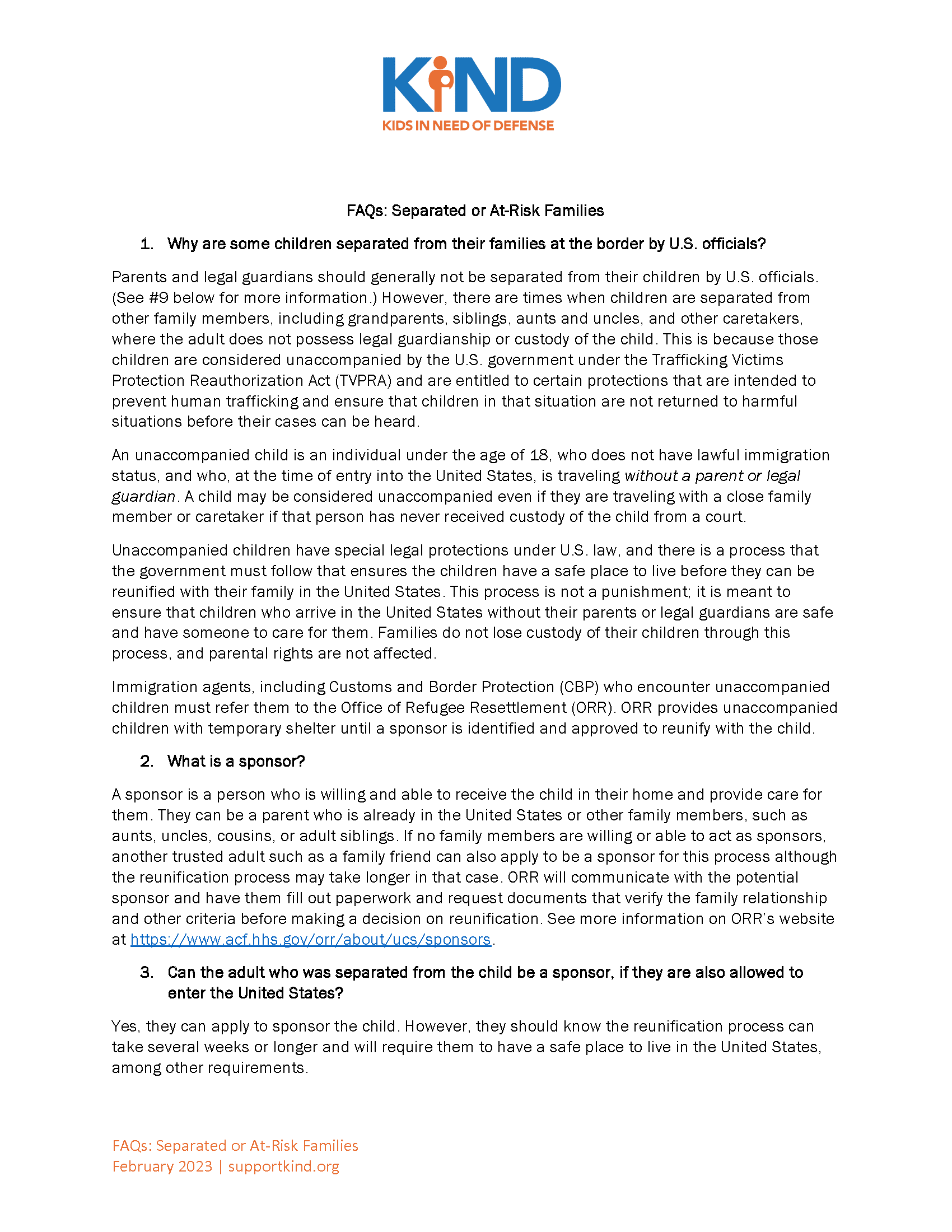 This FAQ on separated and at-risk families provides information and links for families traveling with children under 18. 
Why are some children separated from their families at the border by U.S. officials?
What is a sponsor?
Can the adult who was separated from the child be a sponsor, if they are also allowed to enter the United States?
I am assisting a family in Mexico who is traveling with an unaccompanied child and plans to request entry to the United States. The adults have taken care of the child for a long time in their country of origin. Will they still be separated?
---
Haga clic aquí para ver la versión en español de las preguntas frecuentes.