A note from KIND Board Chair, Brad Smith:
During these very difficult times for immigrants, refugees, and those who help them, I often think about the children KIND has helped gain U.S. protection over the years. To name a few: nine year-old Angela from El Salvador who fled gang violence; Marcos, 16, from Honduras, who was a victim of human trafficking; and 12-year-old Jonathan, also from Honduras, who never had an adult in his life who cared about him – until he met his KIND pro bono attorney. All have won their cases and can stay safely in the United States.
This is why we do this vital work. The children who come here seeking safety put their trust in us to protect them and make it possible for them to live a life free of fear and to enjoy a childhood. While so much is complex and unclear these days, KIND's vision remains simple: no child should appear in immigration court alone.
KIND has matched thousands of unaccompanied children with pro bono attorneys and represented children for 10 years. We have made it possible for them to live to their full potential. So many of the children have told us that their goal for the future is to help people, just as they were helped by caring people in the United States.
Let us take our lead from these remarkable children who have struggled so much in their young lives but persisted, stayed strong, and saw their challenges through to the end. They did not give up, and neither will we.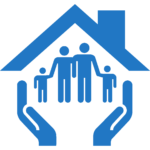 1,834 children were referred to KIND in 2017

More than 17,000 children have been referred since 2009
7,594 Attorneys Trained
KIND trained more than 7,594 lawyers in 2017; we have trained more than 35,000 attorneys since 2009.
$96 Million in Pro Bono Legal Services
KIND received nearly $96 million in pro bono services in 2017, for a total of more than $284 million in services from 2009-2017.
98% Success Rate
This year, our success rate increased to 98% for cases in which we represented children through the duration of their proceedings.